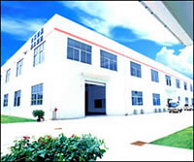 MaxDetect Technology Co.,Ltd is a high-tech company which concentrate on producing and providing sensor solutions with unique and reliable performance. Based upon the advantages of located at Shenzhen which is one of most active city in electronic industry, customers from overseas who need sensors will be fully cared by MaxDetect.
MaxDetect offer humidity & temperature sensor, humidity & temperature transmitter, humidity & temperature controller, temperature sensor, etc.
MaxDetect also offer value-added services of procurement outsourcing for customers and are putting all the effort to offer eco-friendly & trouble-free & accurate & stable products to customers.
Choose MaxDetect, choose your specialist.
D&D Engineering – "W'ere YOUR Sensor Guys"
3835 E. Thousand Oaks Blvd. Suite 464 Westlake Village, CA 91362  – Voice: (818) 772-8720 Fax: (818) 772-2477 Toll Free: (888) 333-6474
Email: sales@sensorguys.com Website: www.sensorguys.com